Por fin tenemos lista la crónica del concierto de Kultama &  The buntaman band y de los esperados Dilated Peoples. Próximamente publicaremos la entrevista en exclusiva de Dilated Peoples para showthegame así que estate atento.
Todas las fotos del concierto podéis verlas/descargarlas en nuestro facebook: ShoWtheGamE
Nuavemente ambas crónicas están traducidas a tres idiomas.
Todo comenzó cuando saltó a la palestra Kultama y su banda  The buntaman band.  El ambiente de la sala Rockitchen era increíble, y el Mc de Torrejón supo ir tirando de repertorio y haciendo que la noche fuera mágica.
La cohesión entre MC y banda fue perfecta, Sholo Truth incluso se atrevió con temas como" california love".
Kultama tenía preparadas varias sorpresas a lo largo de la noche: la primera fue la aparición de otro VKR, Zarman para cantarse un temita juntos.
Y el momento más entrañable del directo fue cuando Kultama nos deleitó con su "Tama Souman", era la guinda del pastel, para culminar una actuación perfecta.
Era el turno de cruzar el charco concretamente hasta California, Dj Babu subió al escenario se hizo dueño de los platos y comenzó a tirar de repertorio de clásicos como Dead Prez: hip hop. En cinco minutos se metió al público en el bolsillo.
Así que saltaron al escenario Evidence y Rakaa y la locura se desató.
Hicieron un repaso por toda su discografía, sin dejarse ningún clásico en el tintero como "YouCan't HideYou Can't Run" y "Kindnessfor Weakness".
Una vez superado el primer asalto, llegó el momento de los pepinazos This Way y el tan esperado Worst come to Worst. La locura se desató en la sala y a todos los presentes se nos pusieron los pelos de punta y a saltar como locos.
Evidence nos deleitó con algunos tracks de su último disco en solitario: Cats & dogs como "You".
Dj Babu demostró su espectacular manejo de los platos cada vez que tuvo ocasión. Scratches cortantes e incluso turntable amenizaron el concierto.
Al finalizar el concierto, los miembros del grupo nos demostraron que eran auténticos, divertidos y dinámicos. Nunca perdían la ocasión de dar la mano a un fan… Pocos se enteraron de que ese mismo día, estuvieron en la tienda Grimey en calle Reina firmando discos. Los fans estuvieron encantados.
ShowtheGame puede confirmar después de esta noche que Dilated Peoples saben cómo transformar una noche en un sueño. 

It all began when Kultama came onto the stage with his band, The Buntaman Band. The atmosphere in salaRockitchen was incredible and the MC from Torrejón de Ardoz knew how to put his personal magic touch to the night playing songs from his repertory.
The consistency between the rapper and the band was perfect, even Sholo Truth dare remixing classical hiphop themes such as Tupac's California Love.
Kultama had prepared a few surprises throughout the night; the first one was the appearance of VKR's Zarman, to sing along with him a few songs. But the most pleasant and delighting moment of his performance was when he sang "Tama Souman" and "Nacional e importación"; it was the cherry on top, ending the concert with on a perfect note.
Then, it was time to be invaded by California's own Dilated Peoples when DjBabu came to the stage, mastered the turntables and began to play classics like Dead Prez's Hip Hop. In less than five minutes he had the public in his pockets.
It was now time for Evidence and RakaaIriscience to appear and heat up the room to the maximum!
The group covered songs from their discography without forgetting any of their classics such as You Can't Hide You Can't Run andKindness for Weakness. The crowd was on fire and so was the whole place when came the hits This Way and Worst Comes to Worst.
The public also had the privilege to hear Evidence rap a few tracks from his last solo album Cats & Dogs, like You and towards the end DjBabu showed us his mad skills spinning solo. The night just came crazier. All through the night the members proved us how authentic, entertaining and dynamic they are. Never missed an occasion to shake hands with fans… Few people knew but earlier the same day, they even went to Grimey Clothing Store in Reina Street, Madrid, to sign albums. The fans were once more enchanted.
Finally, one thing ShowtheGame can confirm after that night's show is that Dilated Peoples know how to blow us away!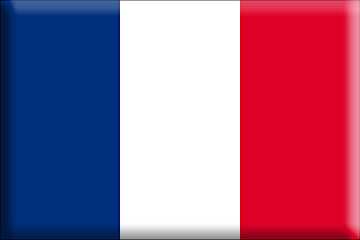 Tout commença lorsque Kultama et sa bande The buntaman band descendirent dans l'arène. L'ambiance de la sala Rockitchen était incroyable, et le Mc de Torrejon sut varier son répertoire et rendre la soirée magique.
La cohésion entre le Mc et la bande fut parfaite, Sholo Truth a même osé proposer des chansons comme « California Love ».
Kultama nous a surpris plusieurs fois tout au long de la nuit : la première surprise a été l'apparition d'un autre VKR, Zarman, afin de chanter une chanson avec le groupe.
Le moment le plus profond du spectacle a été celui où Kultama nous a fait le grand plaisir de chanter son « Tama Souman » ; ce fut la cerise sur le gateau, pour terminer en beauté une prestation parfaite.
C'était le moment de traverser l'Océan jusqu'en Californie ; Dj Babu monta sur scène, se fit maître des platines et se mit a naviguer dans un répertoire classique, par exemple avec Dead Prez (Hip hop)
Il conquit le public en à peine cinq minutes.
C'est ainsi que surgirent sur scène Evidence et Rakaa et la folie se déchaîna.
Ils passèrent par toute leur discographie, sans laisser aucun classique de côté.
Une fois le premier round terminé, vint le moment de l'explosif This Way et du tant attendu Worst come to Worst. La folie se déchaîna de plus belle dans la salle. A nous tous qui étions présents, il nous vint la chair de poule et nous nous miment à sauter comme des fous.
Nous nous sommes régalés de la prestation d'Evidence avec quelques tracks de son dernier disque en solo, Cats & dogs ou "You" notamment.
Dj Babu démontra sa maîtrise spectaculaire des platines chaque fois qu'il en eut l'occasion : scratches et même turntables égayèrent tout le concert.
V